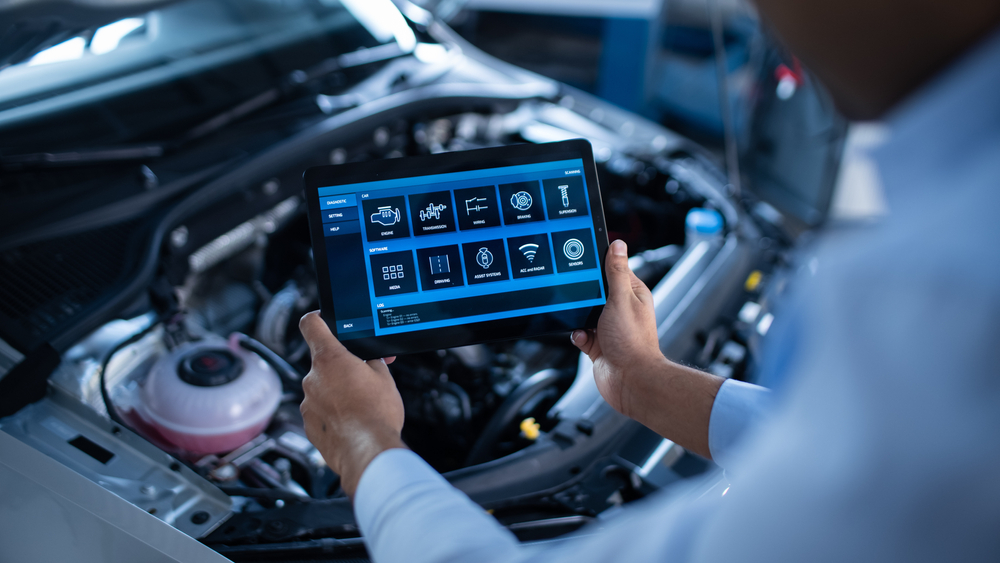 Of course, many people who use cars are likely to encounter problems that follow, such as insufficient tire pressure. The problem of the car does not start for unknown reasons. Or will it be a problem with the car battery almost dying during the trip?
So how do we know how much battery our cars have now? This problem is not difficult to solve if there is GPS Tracking from V2X because this device will come to facilitate you and your car with many issues of battery warnings and car malfunctions.
GPS Tracking from V2X can easily alert your car's abnormalities via your mobile phone.
– battery voltage
– radiator temperature
– machine speed
– car speed
– Engine status, whether starting or turning off the engine
It can also alert the battery charge as well. The check can be done easily, without hassle, just check through your mobile phone. This will allow you to see the condition of the car all comfortably.
More functions for your car
GPS Tracking from V2X also has other functions that will come in handy. Make your car life easier. It comes with the following functions:
– Report of past trips Anyone who wants to check their past trips, GPS Tracking from V2X can be traced back up to 365 days.
– Schedule of maintenance appointments This function can be of great convenience to anyone who has a lot of things to remember. Because sometimes you may forget your car maintenance appointment, which equipment will help in this part.
– Recognize every movement If your car is moving in the wrong direction. even when you are not in the car You will be able to recognize it immediately. Because the system will be alerting various abnormalities of the car.
Economical, easy to install
Although GPS Tracking from V2X has this many functions. But in terms of price, it's not as expensive as you might think. And another advantage is it can be easily installed. Can do without dismantling the car console. do not need to connect, just buy equipment After registering and plug it into your car.
Besides good quality and save It is also easy to buy, because it is sold at the AIS shop, AIS online store or dealers through the AIS Telewiz storefront, participating branches. Anyone who is interested can come in and ask for information and purchase.